Hypnos Wool Origins 8 Mattress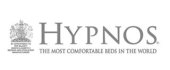 Item: WOO05

Contact now for availability (allow 4 weeks for delivery)
Call To Order
Hypnos Wool Origins 8 Mattress Product Description
The Wool Origins 8 Mattress is a hand crafted and hand finished pocket sprung mattress ideal for all season living. Exploring layers upon layers of british wool to ensure the ultimately comfortable night sleep. The wool origins 8 is traditionally styled and hand finished making this an incredibly comfortable mattress.
This mattress has an extra layer of adaptive comfort springs offering a new level of comfort and luxury.
An important piece of information to remember about the Wool Origins 8 mattress is it is a double sided mattress designed to be turned with the seasons. This luxury mattress is available in Medium and Firm tensions and Zip and Link. The Origins range is designed to be paired with a sprung divan base.
The wool origins 8 mattress is available to view in the showroom.
Hypnos Wool Origins 8 Mattress Delivery Information
CARING FOR THE DETAILS
We take a lot of care with our delivery process, from the training we provide our team to liaising with you to find the right time to deliver and fit your goods. We've been providing outstanding quality home furnishings for over 100 years, and during that time it is safe to say that we have perfected our delivery service, down to the smallest details.
Hypnos Wool Origins 8 Mattress Product Features
Dimensions
(W)120cm x (L)200cm
(W)135cm x (L)200cm
(W)150cm x (L)200cm
(W)180cm x (L)200cm
(W)75cm x (L)190cm
(W)90cm x (L)200cm
Call to order
Call us now to place your order.
Custom Delivery Required
Delivery price on application.