---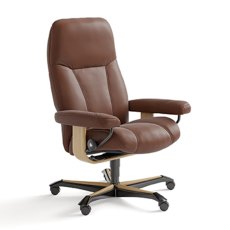 Stressless Consul Office Chair
Everybody deserves a soft place to land. Stressless Consul Office Chair is part of the Consul collection. It fits easily into any home and workspace and will always give you a warm welcome. Like all other Stressless recliners it contains the world renowned Stressless functionality and you become one with the chair the minute you sit down.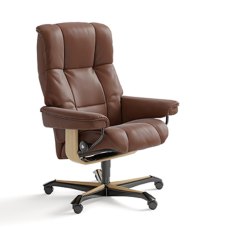 Stressless Mayfair Office Chair
Comfort and function an ideal office chair, Stressless Mayfair has the classic Stressless look. Its cushioning is extra supple and comfortable, and contributes to making this one of Stressless top sellers. A classic look bursting with state of the art comfort technology makes this an excellent representative of the renowned Stressless comfort.