Ersari Hand Knotted Rug
Item: 9000031726
MPN: 23

Contact now for availability (allow 2 weeks for delivery)
Ersari Hand Knotted Rug Product Description
The Ersari Rug is a beautiful hand knotted rug finished in a deep red with a traditional pattern. These fine rugs are dyed using traditional natural vegetable dyes and then hand knotted in Northern Afghanistan before being transported over to Pakistan where they are expertly finished including washing and trimming. The Ersari design remains traditional however in the last few years this rug supplier have introduced a wider range of colours. These rugs are made using 100% hand spun wool on cotton back ground.
They recently started weaving Ersari rugs with an aim to revive the Ersari rugs as authentically as possible using Ersari weavers in the Northern Afghanistan area.
Knot Count: In 1sqm of Ersari rugs there would be around 150000 plus knots which bearing in mind the unique quality of wool yarn allows for a fine density and lower pile to showcase the pattern.
This beautiful rug is available to view in our Flooring Department where one of our knowledgeable team members will be on hand to help you.
Ersari Hand Knotted Rug Delivery Information
CARING FOR THE DETAILS
We take a lot of care with our delivery process, from the training we provide our team to liaising with you to find the right time to deliver and fit your goods. We've been providing outstanding quality home furnishings for over 100 years, and during that time it is safe to say that we have perfected our delivery service, down to the smallest details.
Ersari Hand Knotted Rug Product Features
Home Delivery
UK mainland delivery from £20.00
People who bought this also bought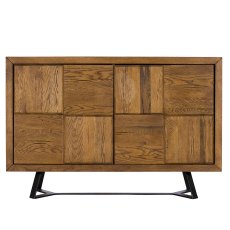 ---
---