Wiemann Nizza Semi-Fitted Wardrobe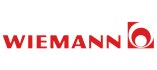 Item: 9000025450

Contact now for availability (allow 8 weeks for delivery)
Call To Order
Wiemann Nizza Semi-Fitted Wardrobe Product Description
Which doors do you prefer hinged or sliding? Nizza can offer you both options so you have the choice when deciding on the ideal semi fitted wardrobe for you. The choices you have available with the Nizza collection are combinations from 200 – 300 cm wide including a central section with two sliding doors and with a full length single hinged door robe on either or both sides. Alternatively if you have a larger space available , you can go for a larger 325 or 350 cm wide unit with a three door slider. The beautiful bedroom range is available in graphite, soft champagne or a crisp white finish. If you wanted to have mirrors as a door covering this is also an acheiveable option. Within the Nizza range there are also a selection of storage, chest of drawers and bedside tables, this will offer you the opportunity to complete your bedroom space with the Nizza collection.
Our team within the bedroom department are specially Wiemann trained and are on hand to bespoke design your dream bedroom. Please do feel free to ask any questions regarding our Wiemann wardrobes.
Wiemann Nizza Semi-Fitted Wardrobe Delivery Information
CARING FOR THE DETAILS
We take a lot of care with our delivery process, from the training we provide our team to liaising with you to find the right time to deliver and fit your goods. We've been providing outstanding quality home furnishings for over 100 years, and during that time it is safe to say that we have perfected our delivery service, down to the smallest details.
Call to order
Call us now to place your order.
Custom Delivery Required
Delivery price on application.