Wiemann Monaco Semi Fitted Wardrobe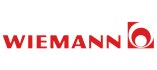 Item: 9000018666

Contact now for availability (allow 8 weeks for delivery)
Call To Order
Wiemann Monaco Semi Fitted Wardrobe Product Description
The volume of selection from the Monaco Wiemann Wardrobe is simply outstanding. The award winning Monaco wardrobe is so vast Wiemann has now split it into 4 different collections. Monaco 4000 is the collection of occasional furniture and beds which complements the large amount of wardrobe combintions within the Monaco. The other ranges are Monaco 1000 for hinged door options, Monaco 2000 for bi-fold doors and Monaco 3000 for sliding doors.
All of the doors and frames within the Wiemann Monaco are finished in the following: bianco oak, pebble grey, champagne and white accompanied with white, pebble grey, champagne glass front finishes, and a choice of chrome, silver or slate handles.
Our team within the bedroom department are specially Wiemann trained and are on hand to bespoke design your dream bedroom. Please do feel free to ask any questions regarding our Wiemann wardrobes.
Wiemann Monaco Semi Fitted Wardrobe Delivery Information
CARING FOR THE DETAILS
We take a lot of care with our delivery process, from the training we provide our team to liaising with you to find the right time to deliver and fit your goods. We've been providing outstanding quality home furnishings for over 100 years, and during that time it is safe to say that we have perfected our delivery service, down to the smallest details.
Call to order
Call us now to place your order.
Custom Delivery Required
Delivery price on application.