Wiemann Kansas Semi-Fitted Wardrobe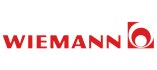 Item: 9000018658

Contact now for availability (allow 8 weeks for delivery)
Call To Order
Wiemann Kansas Semi-Fitted Wardrobe Product Description
The Wiemann Kansas wardrobes are such an exciting collection, highlighting a modern aesthetic with its bi fold wardrobe doors. The bi fold doors are either full length or combined with central or side drawers.
Wiemann advise that you choose from four or six section options, each in two widths; adding in an extending or walk in corner unit to enhance your wardrobe storage space. If you wanted to expand your Kansas journey and complement the collection why not look at teaming the wardrobes with a Kansas matching bed and faux leather covered headboard, storage cupboards and chests with modern chrome sliders taking your design to the next level.
The Kansas carcases come in light rustic oak, havanna, crisp white or soft champagne, you can match your doors or contrast. This option give your wardrobes an individual design and bespoke style to suit your bedroom space.
Our team within the bedroom department are specially Wiemann trained and are on hand to bespoke design your dream bedroom. Please do feel free to ask any questions regarding our Wiemann wardrobes.
Wiemann Kansas Semi-Fitted Wardrobe Delivery Information
CARING FOR THE DETAILS
We take a lot of care with our delivery process, from the training we provide our team to liaising with you to find the right time to deliver and fit your goods. We've been providing outstanding quality home furnishings for over 100 years, and during that time it is safe to say that we have perfected our delivery service, down to the smallest details.
Call to order
Call us now to place your order.
Custom Delivery Required
Delivery price on application.