Wiemann Glasgow Semi Fitted Wardobes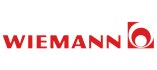 Item: 9000018654

Contact now for availability (allow 8 weeks for delivery)
Call To Order
Wiemann Glasgow Semi Fitted Wardobes Product Description
The Glasgow wardrobe collection joins our Wiemann wardrobes in our bedroom showroom. The Glasgow boasts an equal appreciation towards storage options and door configurations. It feature eye catching contrasting carcases, doors, handles and trims and new matt glass door fronts, the most effective reason for using Wiemann is the versatility it offers your bedroom space and the ability to bespoke design the colour, design and storage solutions making this wardrobe collection an essential part of your bedroom design.
Wiemann Glasgow offers hinged, sliding and combi wardrobe options in widths from 50cm to 400cm, plus corner units and smart beds, to help maximise every inch of storage space within the room. Within the Glasgow collection you can also find bedside tables and chest of drawers to simply complete your look.
Our team within the bedroom department are specially Wiemann trained and are on hand to bespoke design your dream bedroom with you. Please do feel free to ask any questions regarding our Wiemann wardrobes.
Wiemann Glasgow Semi Fitted Wardobes Delivery Information
CARING FOR THE DETAILS
We take a lot of care with our delivery process, from the training we provide our team to liaising with you to find the right time to deliver and fit your goods. We've been providing outstanding quality home furnishings for over 100 years, and during that time it is safe to say that we have perfected our delivery service, down to the smallest details.
Call to order
Call us now to place your order.
Custom Delivery Required
Delivery price on application.